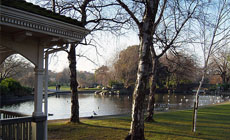 We focus on what we do best - provide up front and uncomplicated tax and business advice to small businesses. We like to provide an alternative to the large 'big box' accountancy firms, and keep a personal service which doesn't have you bouncing from one staff member to the next depending on the month.
Owned and operated by Geoff Abbott, the Abbott Group takes advantage of over 30 years experience in business operations. Geoff often works as a sounding board or mentor for a number of his clients ranging from Wellington, the Bay of Plenty and up to the Bay of Islands and the Far North.
Our extended Group can take care of all of your core business needs, and we are in contact with a number of specialists when you're looking at finance, insurance or legal requirements.See also our "Your Business Doctor" services on www.ybdn.co.nz.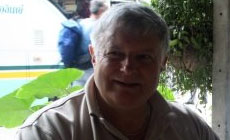 Geoff is an experienced tax accountant and business advisor, former President,Chair, and Board Member of the Accountants and Tax Agent's Institute of New Zealand (an approved Advisor Group for the IRD). Geoff is a Fellow of both Atainz and the New Zealand Trustees Association, a Registered Trustee (New Zealand Trustee Register #115), an Associate Fellow of the NZ Institute of Management and a Member of the Chartered Institute of Transport and Logistics.
He has completed a Post Graduate Diploma of Business at the University of Auckland specialising in New Ventures, as well as having over 30 years experience as a financial controller and accountant for a number of large businesses and as a Practitioner. He is active as an Independant Chair and Facilitator
In the past Geoff has been an Auckland City Counciller (2001-2004), is a past chairman of the Auckland Zoo Enterprise Board, local body politician 1989-2007 and a former Member and Deputy Chair of the Maungakiekie Community Board. He was a member of an advisory group to the NZ Ministry of Forestry, was an appointee of the Auckland University Council to the Animal Ethics Committee 2002-2009, and has been a mentor to the Maori Business Facilitation Service and Lay Representative of the Anglican Synod.
Geoff acts as an Independent Director and has interests with a number of Industry Groupings.
Outside of business interests, Geoff is involved in family pursuits and is active in the local community, sports and art. He was appointed as a Justice of the Peace in 1995, and currently is active with the DHB Mental Health Service. and as a Nominated Person For Child, Youth and Families.
He is a past Board Member and Deputy Chair of Kamo High School BOT and a former Deputy Chair of Whangarei Boys High School BOT.
In addition, he is a member of the Celebrants Association of New Zealand (CANZ) and as a Licenced Celebrant available for Civil Unions, Marriages and to assist at Funerals and other ceremonies.